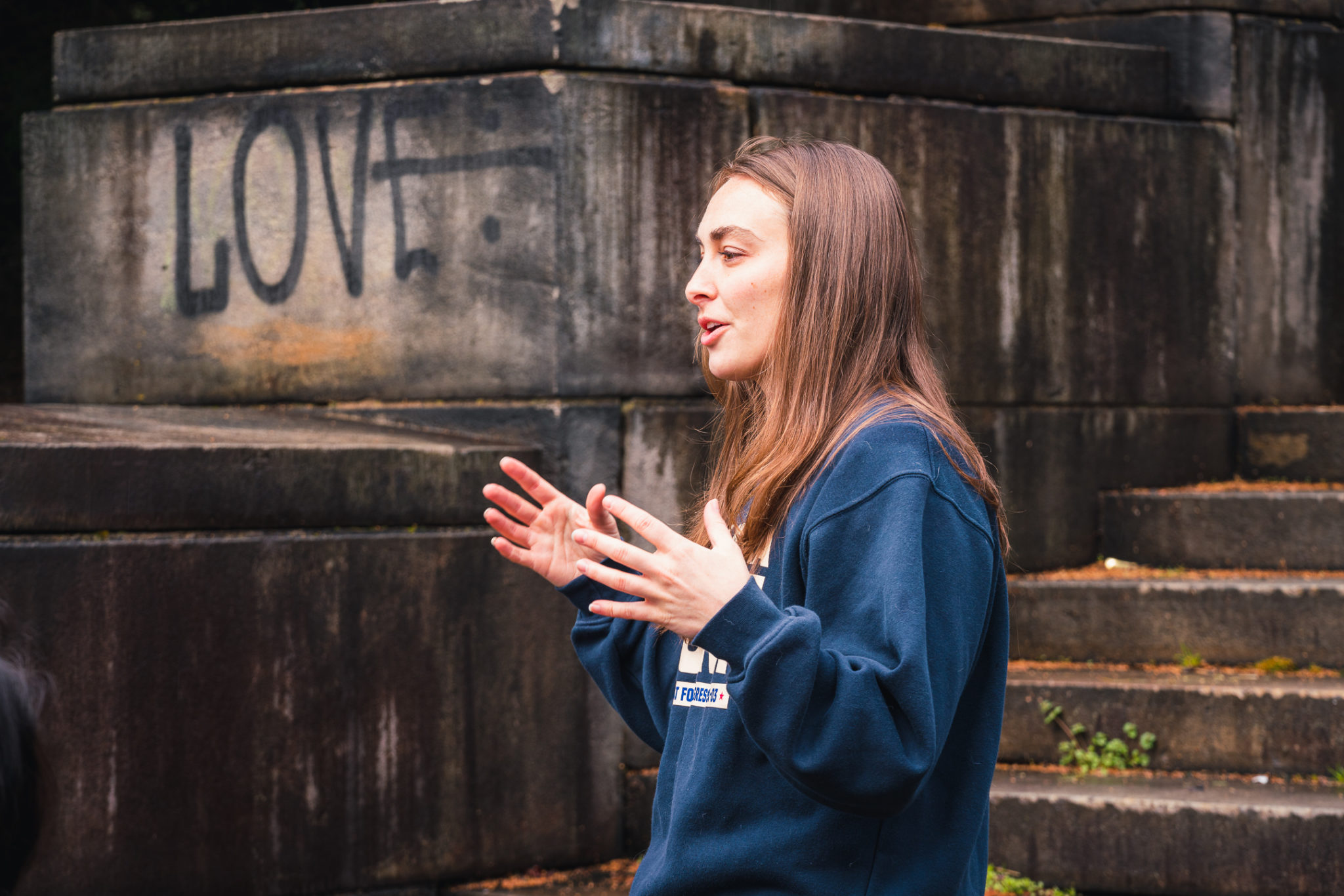 Alexandra Hunt is a public health researcher, a girls' soccer coach, an advocate for social, racial, economic, and environmental justice, and an organizer. 
She is a daughter of two teachers and a sister to a twin brother. Alexandra's twin brother grew up with a learning disability. Seeing the systemic obstacles her brother faced inspired Alexandra to become an advocate and challenge barriers on the basis of race, gender, class, and ability.
Alexandra grew up in the inner city of Rochester, New York, but was able to attend the suburban school where her parents taught. It was there she noticed the inequity in available resources, education, housing, and job opportunities between the suburbs and the city. Still, her house in the city became a location for communal gatherings where neighborhood children could eat lunch, share her toys, and receive basic first aid. Sadly, crime led to a shooting in her front yard, which forced her family to eventually move from the city to the suburbs. While her family was fortunate, she again recognized inequity, in that not all families have that as an option.
After high school, Alexandra attended college at the University of Richmond and graduated with a degree in Psychology. During her time in college, Alexandra worked as both a server and a stripper in order to make ends meet, furthering her commitment to issues affecting working-class people.
Alexandra's dedication to accessible and quality healthcare has taken her to Ecuador and Ghana to provide global health aid. Her work with the Oglala Lakota tribe in South Dakota further solidified her commitment to racial and economic justice.
After college, Alexandra moved to Philadelphia to attend Drexel University and receive a master's degree. While living and studying in Philadelphia, Alexandra became invested in the everyday challenges of the Philly community. She volunteered as an emergency medical technician, worked in various medical clinics, conducted research for different scientific labs, and distributed meals out of soup kitchens.
In 2020, Alexandra graduated from Temple University with a Master of Public Health degree. When the federal government failed to prioritize the economic and medical needs of a country in crisis, Alexandra did what she could to support her local community. She volunteered in the frontline at testing sites, worked with grassroots organizations to provide groceries and menstrual items to those in need, and advocated for housing access, rent freezes, universal healthcare, and criminal justice reform. Alexandra remains committed to serving working-class people, advocating for social, racial, and economic justice, and championing systemic change.
Alexandra worked her way through college as a stripper, survived sexual assault, and knows what is is like to need help, but have the system fail to see or hear her. She knows what it feels like to be pushed into the shadows, while the system doesn't listen, and pain goes unacknowledged:
Too many people in Philadelphia, and around the country, are made to feel like they, too, have to feel shame or stay silent about the struggles they face – even when they show incredible strength in overcoming them.
Alexandra ran for Congress in 2022, challenging a longtime local politician, because she didn't want anyone in our community to be unseen or unheard, anymore. Though the campaign has ended, her commitment to building a Philadelphia in which no one has to live in the shadows, endures.
Alexandra is continuing her activism on local issues of importance – from addressing the root causes of violent crime, to justice reform, from ending "heath care deserts" exacerbated by the closing of Hahnemann University Hospital, to ensuring true equity in public school education – there is no shortage of challenges facing Philadelphia. Alexandra continues to believe progressive solutions to those issues are within reach, and is committed to helping make them happen.